Sky Ferreira is releasing new EP in early 2018
Actress, model and singer Sky Ferreira might be working on a new album, but she is also planning on releasing a new EP in early 2018 as well.
According to an interview Ferreira recently gave to The Fader, the EP will be released in February or March 2018 and includes songs that were written mostly by girls.
"There's a group of people I'm working with, and it's exciting because I've never written with so many girls before. There's a girl that's writing the EP with me. There are very specific things I wanted to write, and I could write on my own, but I knew she could bring another element of what I wanted to the music."
Ferreira also said her new EP will be very visual, as she will be releasing videos for every song. Videos that will connect with each other and tell a story as well.
Ferreira wasn't too quiet musically in 2017 either, though, as both she and her music were featured on Edgar Wright's film Baby Driver. Ferreira as the protagonist's mother in the film, and her song, a cool cover of The Commodores' classic song 'Easy' on the soundtrack.
Meanwhile, if you want a reminder of what Sky Ferreira can do, watch the music video for her superb single 'Everything is Embarrassing' below.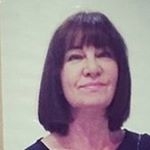 Latest posts by Michelle Topham
(see all)