The incredible Japanese symphonic metal band SKYWINGS will have a new album out on February 24th, 2021.
Called How Beautiful, SKYWINGS latest album will include 10 metal tracks mixed with the band's usual symphonic and classical elements to create songs that are melodic, dramatic and absolutely ENORMOUS.
Advertising
How Beautiful will also feature 'Brilliance', the fifth part of the band's Sky Anthem song cycle.
SKYWINGS successfully crowdfunded marketing costs for How Beautiful
The marketing costs to help promote SKYWINGS How Beautiful were successfully crowdfunded in April last year via Muevo, the Japanese music-specific crowdfunding platform.
The band asked for a total of 1,500,000 yen, or approximately $14, 235. Their campaign raised 108% of the money requested.
In the campaign they explained to fans that, unless they could begin to sell more music and gain more fans, there was a real risk of SKYWINGS being forced to disband.
This is due to CD stores all over Japan closing down, so their music is not being found and bought, as well as their music on streaming services not earning them enough to live on.
Advertising
Therefore, they plan on spending the money raised on marketing and advertising so their music could reach a larger audience, with the hoped end result of more sales and more streams.
Ahead of the new album, the Japanese symphonic metal band released the official music video for the album's title track yesterday. You can watch that below.
Follow SKYWINGS on Facebook and on the band's official website. And, of course, play the hell out of their music so they can gain even more fans.
Fans they absolutely deserve.
And, as a side note, I have to admit, I was not familiar with SKYWINGS myself until today when I stumbled on their YouTube channel.
One listen to 'How Beautiful' though, and it was easy for me to see these guys are really something special, both musically and vocally.
SKYWINGS' How Beautiful album is out on February 24th — the track listing is as follows:
1.How Beautiful
2.Brilliance ~ SKY ANTHEM Pt.5 ~
3. God Science ~ Artificial Myth ~
4.Alea iacta est
5.Lament
6. Vigorous
7.Violent Destination
8.Promised Land
9.Stare Of Diamond
10.LOVE STORY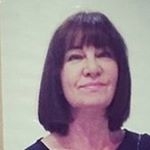 Latest posts by Michelle Topham
(see all)