When I've been choosing songs to play for my daily Repeat Rotation Videos recently, I've had a feeling I should just block out a couple of months and listen to a Sleeping At Last song every day instead of anything else. After all, out of the many, many songs this alternative rock/baroque pop singer-songwriter has released over the last few years, there isn't one I couldn't listen to a hundred times. They are the most beautiful songs I've ever heard anyone create.
But, rather than dim my joy every time I listen to a Sleeping At Last song, and have them become more commonplace, I'm still rationing myself. For now.
Which means today's Repeat Rotation Video — Sleeping At Last's 'Emphasis' — is the only one of his songs I'll be showcasing for now. Well, at least for a week or so.
And let me just add, if Sleeping At Last's 'Emphasis' doesn't make you want to cry, I think your heart is dead.
It's a song that Ed Sheeran tweeted out to his followers last year, and it's one whose lyrics and music are just breathtakingly beautiful. And don't even get me started on Sleeping At Last's voice.
Listen to it and watch it below. And, as always with my Repeat Rotation Videos, play it on headphones, as loud as you can and…dancing.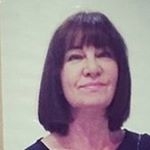 Latest posts by Michelle Topham
(see all)