Well this should be interesting. ManuElla, the Slovenian competitor at the Eurovision Song Contest 2016, has given a little bit more information about the staging of her song 'Blue and Red', and says it will include a performance by Danish acrobatic dancer Jannik Baltzer Hattel.
Hattel is a member of No Limits Acrobatics, and does some absolutely amazing acrobatics on stage (see video below), so could be a fabulous addition to ManuElla's stage presence.
Depending, of course, on how his moves are integrated into the performance.
ManuElla's performance of 'Blue and Red' will also include the addition of four new backing singers.
Costuming for the Slovenian competitor, however, will likely stay a surprise until the evening of the Eurovision 2016 second semi-final on 12th May.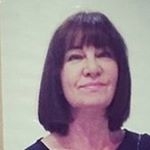 Latest posts by Michelle Topham
(see all)