During the eight years I was a radio DJ, I worked for Cincinnati's 97X. The station was one of the most well-known alternative rock radio stations in the U.S. at the time, and so I listened to almost exclusively alternative rock songs for most of the years I was on air.
Of course, the love of that music genre has stayed with me, which is why today's Repeat Rotation Video is one of the best alternative rock songs ever recorded – the Smashing Pumpkins hit '1979'.
Smashing Pumpkins released '1979′ as the second single from their album 'Mellon Collie and the Infinite Sadness', but I'll bet even they were surprised at how popular the song became. So popular in fact, it often features close to the top on critics'lists of the 'best alternative rock songs ever'.
As for me, '1979' has always been one of my top 10 favorite songs, because of the opening guitar and the electronic manipulation of Billy Corgan's voice to produce that amazing background vocal beat. Plus, it's a good driving song — one you can crank really loud and then push the pedal almost as far as it will go.
Once heard, you never forget the Smashing Pumpkins '1979', as it's just that catchy and addictive, but  also so unusual.
Listen to it below and, of course, that means loud, with heaphones, eyes closed and, yep, dancing. As it is just one of those awesome days, and this is one helluva an awesome song.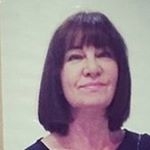 Latest posts by Michelle Topham
(see all)