The new Smashing Pumpkins music video for 'Silvery Sometimes (Ghosts)' not only has a camp Halloween theme, it also features band frontman Billy Corgan in a black rabbit onesie.
The video was directed by Corgan, and has the boys challenged to spend the night in a haunted house to help support a local charity. The competition is all hosted by DJ Mark McGrath — lead vocalist of Sugar Ray.
Once in the haunted house, they are all in separate creepy bedrooms watching Billy Corgan singing 'Silvery Sometimes (Ghosts)' on TV.
Of course, as the night progresses, each leave their bedrooms only to be confronted with skulls, strange lightning, a ventriloquist's dummy and weird apparitions.
Until, the whole thing turns out to be something concocted by Mark McGrath to scare them.
'Silvery Sometimes (Ghosts)' is from the band's upcoming tenth studio album Shiny and Oh So Bright, Vol. 1 / LP: No Past. No Future. No Sun.
That album will be released on November 16, and is the first new music from the band since their 2014 Monuments to an Elegy. It's the first full album from the band in two decades.
The first single from the album, Solara, was released back in June. 'Silvery Sometimes (Ghosts)' released in September is now the second.
It is also a song with a typical Smashing Pumpkins feel. Fast-paced, guitar-driven and with Billy Corgan with that same quirky way of singing that made fans fall in love with him in the first place.
Watch the 'Silvery Sometimes (Ghosts)' music video below. I love it, and that song is absolutely classic Pumpkins addictive.
Related: Smashing Pumpkins 'Solara' is not a bad song, it's the production that needs work
The Smashing Pumpkins have revealed a new Halloween-themed video for 'Silvery Sometimes (Ghosts)', ahead of their headline show at London's SSE Arena in Wembley on October 16.
The video – directed by frontman Billy Corgan – sees the band challenged by Sugar Ray's Mark McGrath to spend the night in a haunted house. Of course,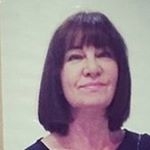 Latest posts by Michelle Topham
(see all)