Snow Man's 'POWEEEEER' dance video choreographed by Hikaru Iwamoto
Japanese idol boy band Snow Man's latest digital release 'POWEEEEER' is now out along with a high-energy dance practice video that is guaranteed to make you want to get up and move right along with them.
Although, if you are anything like me, it might take you a few years of practice to get to their amazingly high level.
Interestingly too, the dance video was choreographed by group leader Hikaru Iwamoto.
Proving his superb artistic talents don't just lie in the singing and the dancing.
Snow Man's 'POWEEEEER' first released back in May
Snow Man's 'POWEEEEER', of course, is one of the tracks from the group's third and latest album I Do Me, which came out via the Johnny & Associates/Avex Entertainment-owned MENT Recording label on May 17th.
The album was so hugely successful, it went on to sell over 1 million physical copies in only three days, as well as hitting #1 on Japan's Oricon Albums Chart.
Those of you in Japan may also know the boys of Snow Man are the official brand ambassadors for MINITIA candies, with Snow Man's 'POWEEEEER' being the theme chosen for their 'Power Up Your Refreshment' TV campaign.
Not a gigantic shock, eh?
Not when, even after only the first listen, it is the type of track that grabs hold and then sticks with you.
Unfortunately, if you would like to stick it on Replay and stream it again and again, Snow Man's 'POWEEEEER' is not available on any streaming service other than via the video on YouTube/YouTube Music.
A video that, by the way, has already garnered an impressive 1.8 million views in the 24 hours since its release.
Watch Snow Man's 'POWEEEEER' dance practice video below.
And do watch it a few times through like I did.
If you do, it is interesting to focus on a different group member every time as, while all nine members have some wicked dance skills, if you watch closely, they all come at the nicely choreographed routine slightly differently.
RELATED: Snow Man's 'W' music video has the lads looking stylish and cool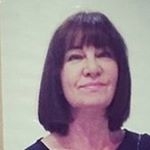 Latest posts by Michelle Topham
(see all)