Japanese idol boy band Snow Man has released a music video for their latest single release 'Secret Touch'.
The single is due to officially release on December 1st via Avex, and is already widely known in Japan as the theme song for the drama series 'Kieta Hatsukoi' (aka My Love Mix-Up!) — a live-action drama series based on the manga written by Wataru Hinekure and illustrated by Aruko.
Snow Man's 'Secret Touch' music video is a typical one for the boy band, featuring all nine members sitting in an elaborately decorated room singing the song, while the camera moves to each one of them as they sing.
Somber expressions are featured on all their faces. A somberness that translates to the dance moves they perform throughout the video.
Snow Man's 'Secret Touch' is the band's fifth single.
The Johnny & Associates-managed band officially debuted in January of last year to immense success, having already sold more than 6.5 million in Japan alone in less than two years.
Their debut studio album also sold more in its first week than any other boy band's in Japanese contemporary music history.
Yep, teenage girls love guys like this.
Watch Snow Man's 'Secret Touch' music video and empathize with those sad faces. The song itself is quite sweet and lovely, and the video is dripping with atmosphere.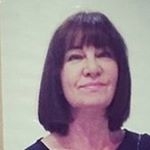 Latest posts by Michelle Topham
(see all)