Snow Patrol's 'Chasing Cars' is beautiful, it's worth listening to it over and over again — Repeat Rotation Video
Today's Repeat Rotation Video is Snow Patrol's 'Chasing Cars'. Because I started off the day by adding it to a Spotify playlist I was creating of indie rock songs to drive to and, of course, as always happens with 'Chasing Cars', it is such a beautiful song, I am sucked in and end up playing it over and over again.
And then to hell with the rest of the playlist!
Snow Patrol's 'Chasing Cars' is from the Irish-Scottish rock band's 2006 album Eyes Open. It was the fourth studio album for the band and, with the release of the second single from the album 'Chasing Cars', and its subsequent huge success, the alternative band soon shot to worldwide fame.
Since its release, 'Chasing Cars' has been nominated for a Grammy as Best Rock Song, and ended up being the song that was played the most out of all the rest released that year in the UK.
Sales figures in recent years are a little hazy but, by January, 2015, official figures showed the song had sold more than five million copies in the UK and U.S. alone.
Not bad for a song that was written by the lead singer,  Gary Lightbody, after a night of heavy drinking. And about a girl he was in love with, but could never get.
Listen to Snow Patrol's 'Chasing Cars' in the video below. And, as always with my Repeat Rotation Videos, make sure you're wearing headphones, the song is played as loud as it can get, and you are dancing!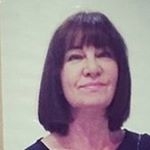 Latest posts by Michelle Topham
(see all)