Carlos Escobedo and the rest of Sôber are in a deserted town looking for their 'Estrella Polar' this week
Oooooooohhhhh. Spanish alternative rock band Sôber has  released a lovely new video for their single 'Estrella Polar' (Pole Star).
The track is from the band's latest album Vulcano, which was released late last year on Warner Music Spain. The video was shot in sepia, and shows the lead singer Carlos Escobedo walking around a deserted town with the rest of the band showing up later on to add their lovely metal sound.
As for 'Estrella Polar', it's a ballad that is much more mellow and low-key than what we normally get from Sôber, and has a lovely piano and gorgeous orchestral sound to it.
The song itself was written about a man trying to find his direction by looking for his 'Pole star', only to realize that getting to where he thinks he needs to be or 'being king' really isn't important. Instead, he just wants to be close to the woman he loves and to make her laugh. Because then his heart opens, and he feels loved.
Watch Sôber's official video for 'Estrella Polar' below. You can pick up their album as an import, a vinyl or an MP3 file on all major music sites.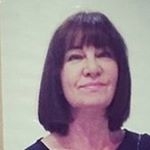 Latest posts by Michelle Topham
(see all)