British singer-songwriter SOHN was featured on the Starz TV series 'Power' this week (Season 2 Episode 3 – 'Like We're Any Other Couple') with his song 'Tremors'.
'Tremors' is the title track from SOHN's debut album, which was released on the indie record label 4AD in early 2014.
SOHN, aka Christopher Taylor, has four other albums out though, under a solo project called Trouble Over Tokyo that he created under the name Toph Taylor.
After being invited to do a mini tour in Austria with Trouble Over Tokyo, Taylor not only ended up with a cult following there, he eventually relocated permanently to Vienna. He ended the solo project in 2012, and now performs solely under the name SOHN. He is still based in Vienna.
You can find SOHN's 'Tremors' on 4AD and, of course, buy his album on iTunes.
Meanwhile, listen to 'Tremors' in the video below. It's beautiful.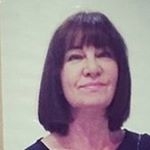 Latest posts by Michelle Topham
(see all)