Sóley's 'I'll Drown' is quirky, dreamy, and gets under my skin
Icelandic singer songwriter Sóley has been getting under my skin lately. Simply because I recently discovered her, and cannot believe I wasn't aware of her for so long, as well as just how brilliant she is.
And if you're like I was just a couple of months ago, and hadn't heard about Sóley at all, here is what you need to know before you listen to one of her songs — other than that her music is gorgeous, is often piano based, and her voice is quite surreal.
Sóley is from Iceland, and is a multi-instrumentalist. She writes all her own music, and gets inspiration for her lyrics from poetry she likes.
She has has been on the Icelandic music scene since she joined the indie folk band Seabear in 2006. A band she still plays with today.
The band has three albums out and three EPs, and Sóley herself has two albums and one EP out as a solo artist. Not bad for someone who is still only 29 years old.
And the song of hers I've been listening to today as my Repeat Rotation Video is Sóley's 'I'll Drown', because it starts off with strange clicks almost like a horse clopping down a cobbled street, and you think "What the hell?", and then it moves into a song with the prettiest piano base, powerful percussion and, of course, Sóley's dreamy voice.
Listen to it below.
Sóley's 'I'll Drown' is from her 2011 album We Sink. An album where every track is as beautiful as this one.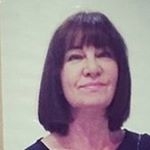 Latest posts by Michelle Topham
(see all)