Korean actors Song Joong Ki, Choi Sung Eun, and Jo Han Chul have been announced to be starring in an upcoming North Korean defector movie called My Name is Loh Kiwan.
The new Netflix movie is based on the Jo Hae Jin novel 'I Met Loh Kiwan', which tells the story of a North Korean defector, the aforementioned Loh Kiwan (to be played by Song Joong Ki) and a professional shooter named Marie (Choi Sung Eun), who has lost her will to live.
Advertising
My Name is Loh Kiwan not only follows the pair's love story, but also profiles the struggles refugees often have when it comes to getting legal status in a new country.
The movie is being directed by Kim Hee Jin as her feature film debut.
Song Joong Ki, Choi Sung Eun and Jo Han Chul have a busy 2023 ahead
The upcoming movie will be Song Joong Ki's first role since his main role as Jin Do Joon/Yoon Hyun Woo in Reborn Rich.
The 37-year-old actor recently starred in Little Women, Vincenzo, and all three parts of Arthdal Chronicles.
It will also be his first acting project since he announced his marriage to British actress Katie Louise Saunders, who is currently pregnant with the couple's first child.
Advertising
That means Song Joong Ki's personal life is likely to be just as busy as his professional life.
My Name is Loh Kiwan will also be the first acting project of 2023 for Choi Sung Eun.
The actress starred as Yoon Ah Yi in the Netflix series The Sound of Magic last year, as well as in the film Gentleman, and was a regular cast member on the TV show Young Actors' Retreat.
Meanwhile, Jo Han Chul, who also starred in Reborn Rich in a supporting role with Song Joong Ki, will be back working with him in My Name is Loh Kiwan in his role as Marie's father, Yoon Sung.
Jo Han Chul, of course, gained a huge number of fans when he starred as the retired singer and now-cafe owner Oh Yoon in Hometown Cha Cha Cha.
He is set to be one of the busiest of the three actors in 2023 as well, as he has already accepted the main role of Yoon Jong Won in both Gyeongseong Creature Season 1 and its follow up Season 2.
He has also accepted supporting roles in TV dramas Stealer: Seven Joseon Notices and Race, as well as supporting roles in the upcoming films The Moon and Believer 2.
Not that hard work is unusual for Jo Han Chul, as he had guest or supporting roles in seven TV dramas in 2022 alone.
There is no word yet on when My Name is Loh Kiwan will premiere on Netflix, but we will keep you updated as soon as more information about the new Korean film is released.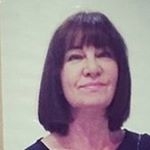 Latest posts by Michelle Topham
(see all)