I've been watching the Spanish version of Shakira's 'La La La' much of the day as today's Repeat Rotation Video. It's far sexier than the English version, as there's just something about Spanish the English language doesn't have.
Plus, the supremely sexy Shakira always seems even sensual when she sings in Spanish. Something about the Latin beat present in 'La La La' that suits Spanish better, and Shakira maybe 'feeling it' more in her own language? She certainly dances like it.
Whatever it is, if you decide to follow my Repeat Rotation Video recommendation today and go for 'La La La', do start out with the Spanish version. It's far superior to the original.
La La La, by the way, is an uptempo dance song from Shakira's latest album 'Shakira' (2014) that was also remixed for the World Cup in Brazil. With Shakira and the Latin beat, you can only imagine how popular it was there.
Listen to it below and then let me know what you think in the comments. I love it so much I've been dancing all day.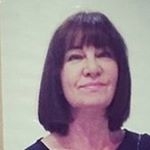 Latest posts by Michelle Topham
(see all)