Spider-Man is already getting an NG+ mode days after release
The new PS4 game Spider-Man has only been out for a few days, yet we are already getting news the game will be getting a New Game+ mode, and developer Insomiac Games is already working on it.
The news came not in an official game release from Insomniac, but instead during a Twitter exchange with a Spider-Man fan yesterday.
Spider-Man was released last Friday, September 7th, and it is already the biggest selling game in the UK on any platform since the PS4 release of Call of Duty: WWII.
No surprise really, as the game has everything.
Beautiful graphics, great controls, incredibly fun gameplay, excellent voice acting and music and is just an all-around superb game.
Don't believe me? Watch the first in a series of Spider-Man walkthrough videos below.
Because, man, that is a pretty game. And soon you will be able to play it again and again via the upcoming Spider-Man NG+ mode. Yay!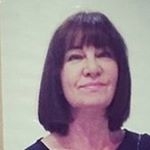 Latest posts by Michelle Topham
(see all)