St. Vincent's performance of 'Masseduction' on Later…with Jools Holland is so cool
Along with performing new song 'Fast Slow Disco' on Later…with Jools Holland last week, American singer songwriter St. Vincent also gave an incredibly cool performance of 'Masseduction', the title track from her latest studio album.
Today, the BBC Music's YouTube channel uploaded the video of that performance, including the song's surprise guest — jazz saxophonist Kamasi Washington — who showed up towards the end of the song to add his distinctive tenor saxophone sound.
Throw in that superb guitar solo St. Vincent so nonchalantly adds, that sexy latex top and skin tight pants, and that is one of the best performances we have been treated to on Jools Holland for a while.
As for St. Vincent's album MASSEDUCTION, it is the first St. Vincent has ever released to end up in the top 10 on album charts, and it is an album critics went crazy over. So much so, it ended up on a few best of the year lists for 2017.
The album also charted in 16 other countries, including the U.K., Spain, Australia, Austria and Belgium, hitting number 5 in Ireland and the top spot on the New Zealands Heatseeker Albums chart.
Watch St. Vincent's fabulously cool performance of 'Masseduction' on Later…with Jools Holland in the BBC video below and, of course, listen to her entire latest studio album in the Spotify widget below that.
And, if you'd like to see her live, and who wouldn't, St. Vincent has a slew of concert dates this year starting on June 15th and hitting a large part of Europe and North America. Check dates on St. Vincent's website.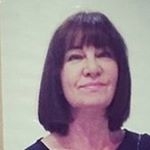 Latest posts by Michelle Topham
(see all)