Ireland could qualify for Eurovision 2018 with staging of Ryan O'Shaughnessy's "Together"
When it comes to the Eurovision Song Contest, Ireland has not done well in recent years. Not since the 20th century, if truth were known, with Ireland failing to even qualify for the last five years the world's most popular singing/song competition was held.
For the Eurovision Song Contest 2018, however, Ireland may at last finally have a chance of actually qualifying for the Eurovision final, and could even do quite well.
Why?
Because not only is Irish representative Ryan O'Shaughnessy's "Together" a lovely LGBTI-friendly song, and we all know Eurovision is the world's gayest competition, the song is pretty, O'Shaughnessy's vocals are beautiful and, man, does "Together" have the most perfect staging.
Because, just like that lovely and very sweet music video Ryan O'Shaughnessy's "Together" got (see below), whoever designed the staging for Ireland this year could not have gotten it more right.
That is because they have used the exact same theme as the video, and transferred it perfectly to the stage. So much so, O'Shaughnessy's "Together" not only has the two young men dancing to the song just as happened on the video, and in a similar location albeit on a stage, there is even snow.
Ryan O'Shaugnessy himself looks as though he is giving a solid performance as well. At least if these snippet videos from Eurovision rehearsals are anything to go by.
So, yes, although "Together" is not in my Top 10 as far as songs go, I do like Shaugnessy, I love the gay theme and that staging alone should easily help Ireland make it to the Eurovision Grand Final for the first time since 2013.
Fingers crossed!
Ireland is in Eurovision 2018's Semi-Final 1 on May 8th, and that is the one drawback Ireland does have, as that semi-final is the strongest of the two by far.
Meanwhile, though, watch Ryan O'Shaughnessy's latest rehearsal video direct from the Eurovision stage below, to see just how fabulous Ireland's staging is, and then watch the original music video below that.
Good luck, Ryan and Ireland, because this time I think you're going to make it, and all of us will be "Together' on Saturday, May 12th, 2018. Yeah, I went there!
Related: Sennek's 'A Matter Of Time' gives Belgium gives Belgium a superb Top 3 chance at Eurovision 2018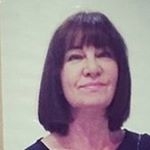 Latest posts by Michelle Topham
(see all)