As a music journalist relatively recently transplanted to Europe (well, five years ago, but who's counting), I have to admit I had never heard of Swiss singer songwriter Stefanie Heinzmann before I arrived in Austria.
Not until I went to Vienna's Donauinsel Music Festival a couple of years ago, and there was Heinzmann up on one of the stages giving an absolutely kickass performance.
Since then, I have followed everything Heinzmann does, as well as begun to listen to her music quite frequently, because everything she produces is superb.
This year, Stefanie Heinzmann's latest release is her sixth studio album Labyrinth, which came out via BMG in May.
That was followed by a Deluxe Eersion of Labyrinth last week.
An album that features 13 additional songs, including the utterly gorgeous and immediately addictive 'White Winter Hymnal'.
A short song that begins with a roundalay — "I was following the….I was following the…I was following the…" — then quickly morphs into a track with the loveliest melody and harmonies, and the sweetest horn.
Today, Stefanie Heinzmann's 'White Winter Hymnal' got a lyric video that is equally as stunning.
Shot as it is with black and white scenes of snow-covered landscapes, white-flecked buildings, flocks of birds soaring in a Winter sky, fir trees and vast stretches of freezing water dotted with ice floes.
In other words, if you enjoy a beautiful, mellow, charming and quite exquisite little song, and a chilly looking video that makes you want to curl up in front of a fire with a hot cup of chocolate, close your eyes and just sink into the melody, Stefanie Heinzmann's 'White Winter Hymnal' lyric video and the gorgeous song itself are perfect for you.
Watch the lyric video, and listen to Heinzmann's 'White Winter Hymnal', along with the other 22 songs, on the Deluxe Edition of her Labyrinth album down below.
It really is the loveliest song.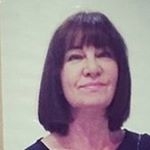 Latest posts by Michelle Topham
(see all)