Stream Coldplay's new Kaleidoscope EP, it's five tracks of wonderful
While we have already heard most of Coldplay's new five-track 'Kaleidoscope' EP, it is always nice to have music this good all in one spot so you can listen to all five songs straight through.
And that is what has happened today, finally, with the official release of 'Kaleidoscope', the partner to the band's 2015 album A Head Full of Dreams, and the ability to now stream the entire EP on Spotify.
The five tracks, of course, are 'Hypnotised' and 'All I Can Think About Is You', which we have already heard, as well as the Brian Eno collaboration 'Aliens' — the best track on the EP for me complete, as it is, with some very cool Spanish guitar.
Related: Watch the video for Coldplay's 'A Head Full of Dreams' it will give you goosebumps
There is also the song Coldplay did released in collaboration with the Chainsmokers — 'Something Just Like This' and, now, the electro funk Big Sean collab 'Miracles (Someone Special)', which is another nice dance track guaranteed to get you out of your chair and moving around. Plus, if you listen to the song's lyrics, maybe they will get you motivated to stay in school?
The Kaleidoscope EP is out now on Parlophone.
You can stream the EP in the Spotify widget below.
Enjoy!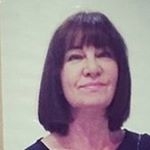 Latest posts by Michelle Topham
(see all)