Watch SuperM's 'Tiger Inside' video — it's high-energy and wild
South Korean supergroup SuperM has just released a new music video for their latest single 'Tiger Inside' (watch it below).
In the video, the K-pop group goes from costume change to costume change as they whiz through the video, performing a complicated dance routine choreographed around the 'tiger inside' them.
Yep, they definitely have some mad dance skills.
The song's lyrics explain, while they may be a tiger, as long as they are left alone and not annoyed and no attempt is made to tame them, they are quite harmless.
Weeeelll, I'm not too sure about that. How about you?
SuperM's 'Tiger Inside' is the third single from the supergroup's upcoming debut studio album Super One.
Scheduled for release at the end of this month via SM Entertainment/Capitol Music Group, the first two pre-release singles from Super One were 'With You' and '100' —  neither of which charted particularly high in any country except for '100' charting at #7 on the U.S. World Digital Songs chart.
'Tiger Inside' may be better positioned for a hit single, however.
Especially if the number of people watching the music video is anything to go by — as the song already has more than four million views since it was uploaded to YouTube just this morning.
SuperM's debut album is also expected to chart high, especially in the United States, as the group's first EP — SuperM – The First Mini Album — was a smash hit, debuting at #1 on the Billboard 200 chart.
Their first album is expected to do equally well.
In anticipation of having another hit in the United States, the Seoul-based boy group paved the way for it by making their U.S. TV debut late last month when they appeared on Good Morning America to perform '100' live.
Of course, with travel restrictions being the way they are, SuperM was not in the Good Morning America studio but instead performed the song via video link from South Korea.
Since their latest single was released this morning, SuperM fans around the world have already taken to Twitter to rave about the 'Tiger Inside' music video and their favorite band member/scenes.
Yep — it's looking very likely this one will be a hit too.
#SuperM_TigerInside THE WAY THEY ATE THIS UP I HAVE NO WORDS can we please hype this part up more like woooooow pic.twitter.com/6Na2CaIGeA

— Rosé ✨ (@roseprintbp) September 1, 2020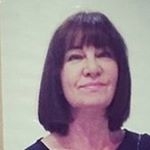 Latest posts by Michelle Topham
(see all)