Swedish duo Kastrup's new song 'Thieves' is pretty massive
There's a beautiful new track out from Kastrup, the Swedish alternative pop duo from Malmö. Called 'Thieves', it's a gorgeous electro-pop song with a lovely melody and the sweetest chorus.
(And, before I even get into talking about Kastrup, can I just ask what is it about the Swedes? They are seriously putting out some of the best pop music this decade. In fact, it seems like every song I'm going absolutely crazy over (see Conchita Wurst's 'Other Side of Me'), they are all written by a Swedish songwriter, and half are sung by Swedish musicians).
Advertising
As for Kastrup, the duo is Timmie Strandberg and Puppe Westberg, and is named after the Danish airport (see their explanation as to why in this excellent interview). They are also pretty new on the scene, and currently unsigned by any label (which I find hard to believe), so only have a couple of song releases out at the moment that I can find.
Both releases, though, are fabulous, with 'Thieves' and its sticks-in-your-head melody and epic chorus, and their previous release 'Lydia', a slightly harder more rock but just as gorgeous track.
For more on Kastrup, check out their website and their Facebook page. And, of course, watch Kastrup's video for 'Thieves' below. Isn't that beautiful in both music and filming?
Meanwhile, do keep watching out for Kastrup. They're currently working on new music and expect to have at least one more new single coming out in September. Personally, I can hardly wait.
And thanks to Sounds European for putting Kastrup on my radar.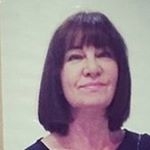 Latest posts by Michelle Topham
(see all)