Swedish indie folk singer José González sings live in NPR Tiny Desk Concert
There's an awesome concert series called Tiny Desk Concerts put on by the United States' National Public Radio (NPR). They invite musicians from all walks of life and from all over the world to perform in the NPR studios, so we all get to hear them on the radio. Then they put a video up of the mini concert for everyone to also be able to watch.
One of their latest is a Tiny Desk Concert with Sweden's amazing indie folk singer José González and his group of backing musicians. González was in the NPR studios to sing three songs — "Open Book", "With The Ink Of A Ghost", and "Every Age".
These three are some of the first songs González has released in seven years, and are from his new album Vestiges & Claws just released in February and pickupable on iTunes.
If you like mellow, calming and quietly beautiful music, watch José González in his Tiny Desk Concert below. I just watched it while I took a much needed break and ate an early dinner, and it was the most lovely of accompaniments.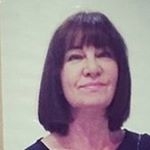 Latest posts by Michelle Topham
(see all)