The now defunct British glam rock band T. Rex's 'Baby Strange' was played on the latest episode of Interview with the Vampire last night — Interview with the Vampire, Season 1, Episode 6, "Like Angels Put in Hell by God".
The track was heard playing in the bar during the flashback to the 1970s as Louis and Daniel are meeting for the first time.
T. Rex's 'Baby Strange' is from the English band's seventh album The Slider, which was released in 1972 on the EMI and Reprise record labels.
While known for its massively successful single 'Metal Guru', The Slider also featured several other superb tracks, including the album's other single 'Telegram Sam', as well as 'Mystic Lady', 'Ballrooms of Mars' and 'Rock On'.
The Slider went on to be loved by critics, and to hit #4 on the UK Albums chart, as well as #13 in Australia and #17 on the Billboard 200.
T. Rex themselves was one of the most successful and most popular bands in the UK for almost a decade.
That all ended in 1977 when lead singer and guitarist Marc Bolan was killed in a car crash. The other members of T. Rex disbanded soon afterwards.
Surprisingly though, T. Rex has still kept much of its popularity, even more than 45 years after Bolan's death. Just check out the band's Spotify account, which still gets more than 3.5 million monthly listeners.
Listen to T. Rex's 'Baby Strange' from last night's Interview with the Vampire on the band's The Slider album, and in the video.
There is also an 'alternate mix' of the track from a live performance T. Rex gave of 'Baby Strange' at Wembley Stadium in 1972 down below that is nicely filmed and a damned solid performance.
Interview with a Vampire is currently airing on AMC.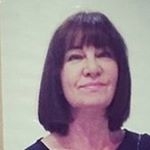 Latest posts by Michelle Topham
(see all)