Since I discovered Conchita Wurst almost a year ago, I've been listening to a lot of Austrian music. Which is weird in and of itself as, seriously, who listens to Austrian music except Austrians? (I'm joking, but you know what I mean).
One Austrian band I've just come across that I like is a band I'm playing as my Repeat Rotation Video today. A relatively new band called Tagtraeumer, which if Google Translate is correct means Daydreamer.
They have a new single out — Tagtraeumen (Daydreaming) and it's incredibly catchy, pop-y and with a lovely rock chorus. Don't just listen to it either. Really watch the video, as it's cool.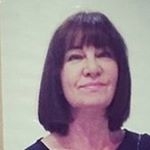 Latest posts by Michelle Topham
(see all)