Why are South Koreans not as enamored with Tale of the Nine-Tailed 1938 as I am?
Over the last couple of months, I have told just about anyone that will listen, and who enjoys Korean dramas, that Tale of the Nine-Tailed 1938 is one of the best Korean dramas of 2023 so far.
The show is beautifully filmed, the action scenes are superb (as are the stunts), the acting is excellent, the plot is both historically accurate and interesting, the sets are wonderfully designed, it is fantasy-magic-and-folk-lore-filled, and the four main leads are brilliant in their roles.
Plus, the humor in every episode is beautifully written and, yep, hilarious.
Advertising
Hell, I usually watch most Korean dramas on 1.5 to double-speed, as so many have scenes that are predictable or dull.
But I have watched every second of every episode of Tale of the Nine-Tailed 1938 on its original speed.
The fantasy drama is really that good.
So for Chrissake please tell me why are South Korean audiences not as enamored of the drama as I am?
So much so that:
Advertising
a) Tale of the Nine-Tailed 1938 has not received the enormous audience it should have done right from its first episode and
b) that the drama's ratings fell with yesterday's Tale of the Nine-Tailed 1938, Episode 11 to its lowest rating of the entire season?
And yes, I particularly point out the South Koreans, as those are the ratings that are currently available for Tale of the Nine-Tailed 1938, Episode 11, and those are the ratings that fell. Quite drastically.
What were the Tale of the Nine-Tailed 1938, Episode 11 ratings?
Considering the drama started out with a 6.46 percent rating for Episode 1, yesterday's nationwide ratings in South Korea (courtesy of Nielsen Korea) for Tale of the Nine-Tailed 1938, Episode 11 were low.
Those ratings were a 4.72 percent nationwide, and a quite a bit higher 5.47 percent audience share in Seoul.
That means the ratings for the drama fell 1.9 percent nationwide and a higher 2.72 percent in Seoul from its previous episode.
Did Korea have a national electricity blackout or what?
In comparison, look at the ratings from international viewers via My Drama List. (a scoring system, not an accurate rating of people watching the drama).
Those viewers are still rating Tale of the Nine-Tailed 1938 an 8.7 out of 10, which is exceptionally high for that website, and with the vast majority of them still raving about how much they like the show.
Those who are watching the show through to completion (ie: haven't dropped it) are rating it an even higher 8.83 out of 10.
That being said, Tale of the Nine-Tailed 1938, Episode 11 did still end up the #1 most-watched show in its time slot in South Korea, with almost 1.3 million households nationwide watching the show, and 685,000 in Seoul.
So at least there is some consolation.
Meanwhile, the final episode of Tale of the Nine-Tailed 1938 will air in South Korea on tvN later on tonight, then show up soon after via Amazon Prime Video.
Hopefully, Korean households will rally round and make sure this superb drama goes out with a bang in the ratings, and not the proverbial whimper it definitely does not deserve.
RELATED: Watch Lee Dong Wook do his own stunts in Tale of the Nine-Tailed 1938 as, man, he is so graceful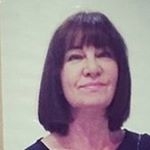 Latest posts by Michelle Topham
(see all)