A new Tale of the Nine-Tailed 1938 poster has been released by broadcaster tvN to promote the Korean historical horror drama, which is due to premiere on the network in May.
The Tale of the Nine-Tailed 1938 poster features, from left to right, Kim Yong Ji (as Seonwoo Eun Ho), Hwang Hee (Gu Shin Joo), Kim Bum (Lee Rang), Lee Dong Wook (Lee Yeon/Gumiho), new female lead Kim So Yeon (Ryu Hong Joo), and new cast member Ryu Kyung Soo (Cheon Moo Young).
Advertising
All of the characters, of course, are wearing clothing that is pertinent to the drama's time period as they walk towards the camera, looking like the powerful people they have become.
Two bodies lie in front of them, one of which seems to be a soldier, as the comment "It is time to go hunting" titles the poster itself.
Tale of the Nine-Tailed 1938, of course, is the sequel to the hit drama Tale of the Nine-Tailed, which came out in October, 2020, and will follow Lee Yeon as he is pulled back in time to 1938.
Advertising
A time in history when Korea was illegally occupied by Japan, and famous for being the year in which Sōshi-kaimei, or the mandate that forced Koreans to take Japanese names was put into law.
Along with Kim So Yeon as the drama's female lead, the tvN drama will also feature Lee Dong Wook and Kim Bum reprising their roles.
Tale of the Nine-Tailed 1938 premieres on tvN on May 6th, 2023, and will then air every Saturday and Sunday at 21:20 (KST) until June 11th.
The drama will also stream outside Korea, although it has not yet been announced which streaming platforms will be licensed to offer it.
Watch the short teaser trailer for the upcoming drama below, and mark your calendars as, if Tale of the Nine-Tailed 1938 is as good as its prequel, this could be one of the best Korean dramas of 2023.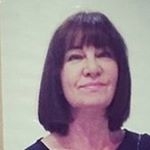 Latest posts by Michelle Topham
(see all)