Tall William's new EP 'When The War Comes By' could be a problem title, but he's fine with that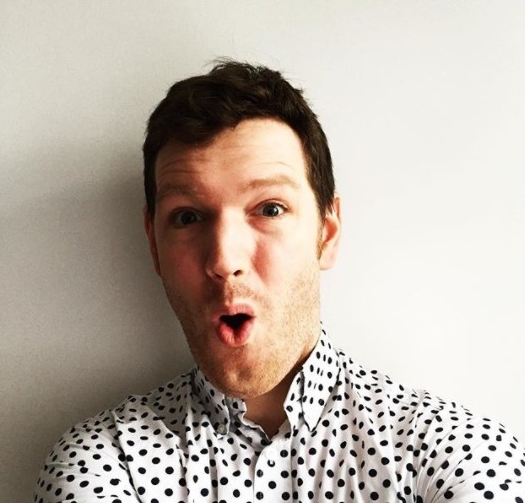 I came across Vienna-based British indie rock singer songwriter Tall William a couple of months ago when I talked to him at an impromptu concert Mark Peters played at Kramladen. He was the support act.
At the time, I remember thinking two things. "Yep, he's tall". And that it would be cool to interview him as his songs are quirky, with interesting lyrics, and he is intelligent and an exceptionally good live performer.
That interview took place at Aera last weekend. A popular hangout for musicians in Vienna it seems, as he is now the third one I've interviewed there.
And what I liked about sitting down for lunch with Tall William, while we talked for three hours (the longest interview I've done in Vienna so far), the time went quickly.
Because, while he might be a superb musician and a fascinating lyricist, he also has a helluva lot to say about living in Austria, social issues both in his native UK and here, and about life in general. But all done in a willingness to look at both sides of an issue, and to often give the other one the benefit of the doubt that their opinion was coming from a positive place.
Even if he doesn't agree with their position.
I think that is also why Tall William does well in Vienna, a city he loves and has now lived in for quite a few years. Because, very much like the Viennese, he might not agree with something, but he is still always polite about it.
As for the reason for the interview, other than that he's a lovely man and it was nice to get to know him better?
Tall William is releasing his second EP, When The War Comes By, on May 4th, 2018. His release party for the EP will be on May 3rd.
An interview with Tall William


Why did you choose Tall William as a name?
Because it was kind of a necessity.
I was doing gigs in the UK, and people really tell you how they feel there. Sometimes I'd get really critical stuff like "Lanky streak of piss". (Translation here 🙂 )
The more polite ones would wait till you come off stage and then go, "Yeah, it was good, but you look really awkward and wooden. And lanky."
And I'd go "Yeah, I can't really help that". It's like, "I'll go away and work on my height…". What can I do?
So I thought I'll put it in the name, and maybe people will forgive it a bit. But now I get off stage, and people go "You're not that tall".
How tall are you actually?
6 foot 3″. When I'm out with Dan (his producer, tall and also British), people will say to us "What do they feed you over there on the island?".
So your EP is in May, and you have a tour coming up?
Yes, there's a tour, and the album release party is 3rd of May at Replugged in Vienna.
Where does the tour start, and where are you playing?
I start the tour on 1st June in Vienna at Kramladen. Then the next night is in Salzburg. After that, I head to Ljubljana, Slovenia. Then there is Linz.  I'm also doing a Hungary gig at the Valley of the Arts festival. That should be particularly fun, as it's a huge festival and I've never played in Hungary.
A couple of concerts on the tour will be with bands, and the rest will be solo.
I'm also the support act for Charlywood's UK tour in the autumn, and I've just done one of Charlywood's Charlytalk interviews, which was a very cool experience. (see video below)
As far as your gig in Hungary I've heard Hungary is very receptive to Austrian artists. Is that true?
This is the thing. Getting gigs in Austria can be difficult. You really have to plug away to get a venue to allow you to play there. You just send one email to Hungary, Slovakia and Serbia and they go "Yeah, come on over".
Is it more difficult to get people to your gigs in Austria as well?
It depends. I did one a few years ago at Shelter that was three people, and a guy and his dog. And every time I finished a song, the dog would go "Woooooo".
Well, hey, at least the dog liked you.
True. I think it was probably the amp feedback, though.
As for getting people to gigs, Austrians are very supportive once they know about you. It just takes longer here than in other places. It's just like friendships in Austria. It takes longer to form good friendships here, and it's the same with audiences.
But, when they know about you and like you, people here are loyal. They will come to your next gig and bring friends. Then those friends are at the next one as well.
So, yes, it is good, but it takes a while. Sometimes, though, I play the British card.
Like I played at Au near Yppenplatz in a small room at the back of a bar, and it got near to stage time and there weren't many people there. It was the summer. So I went out to Yppenplatz, and said to people in my most British accent "I'm here on tour, and it would really help me out if, when you guys have finished your drinks, you'd come to Au". And I started playing, and people came in.
So sometimes, you can really play that expat angle. And Austrian acts can't really do that.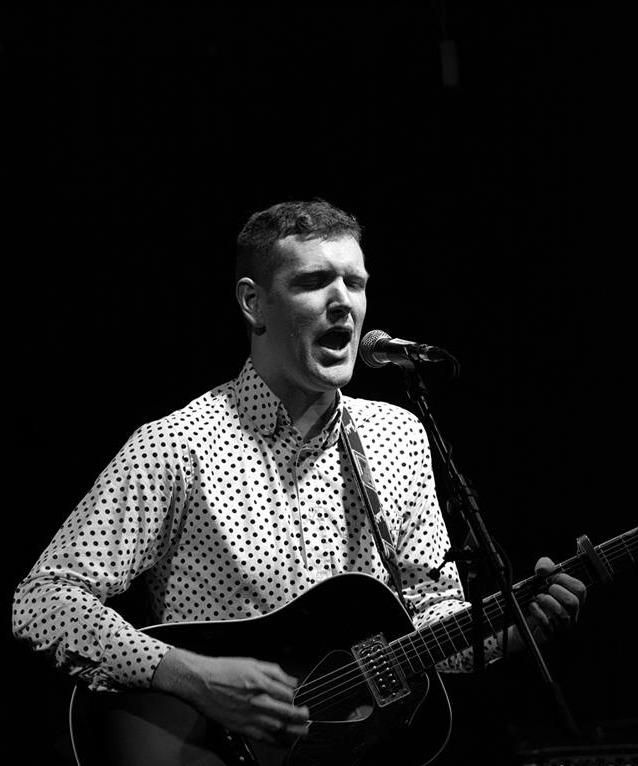 Do you speak fluent German?
Yes. Well…I'm really comfortable with it, but people can tell I'm not a native speaker.
How did you learn?
I learnt from a book back in the UK. There were long winter nights, and I had nothing to do. So I thought, "That's interesting. It would be great to learn to speak another language."
But you weren't thinking of coming to Vienna?
No, but the contract at my UK job finished, and then a company in Berlin said "Come over", so I relocated there, then on to Vienna afterwards.
Besides, while so many Austrians speak fluent English, I think it's good if you live here to speak German. And I love living in Vienna, so I've tried to integrate as much as possible.
It's an amazing city, isn't it?
I was re-reading Ernest Hemingway's A Moveable Feast (The book is about Hemingway's life in Paris in the 1920s while still a struggling young writer, and how he was part of a social circle of artists that included Gertrude Stein, James Joyce, and F. Scott Fitzgerald), and I was like "That's so cool he's there with all these writers".
But you don't even need to think "I wish I could do that" because, in Vienna, you are doing that".
In Vienna, you go out for a meeting with your label, or with other songwriters, and you think "It's just like that book".
And everyone is giving each other tips on how to write, what to write and what to focus on when you're writing songs.
I wouldn't have had as much support though, if I hadn't started going down to the Vienna Songwriting Circle. But once you do something like that, a little crack opens up and then the light shines through.
The singer songwriters here are great too, as they write and sing about their lives and it's really true.
What I've also noticed is you are positive, friendly and very polite. Especially when it comes to talking about Austria and Austrians.
Well, I worry…well not worry but think about…what people say when I'm not around. So I always try to be positive and nice.