Tame Impala become muppets for the new version of 'Cause I'm a Man' as it's cool
Looking for a music video that's a little bit different? Then look no further than psychedelic rock band Tame Impala's music video for their new single 'Cause I'm a Man'. Cause it doesn't get much more different than this.
Tame Impala as muppets, that is.
Yep, instead of the usual Tame Impala band members playing and singing in their 'live' video, this time we get muppets.
I like muppets. So, I'm not complaining. Especially when one looks just like Kevin Parker, up to and including brushing his hair back from his face as he plays.
I like 'Cause I'm a Man' as well. It's mellow, has a pleasant soft sound to it, and just makes me want to snuggle up with someone special while that plays in the background.
'Cause I'm a Man' is from Tame Impala's upcoming new album Currents. It will be out on July 17th. Until then enjoy….muppets.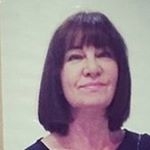 Latest posts by Michelle Topham
(see all)