American indie pop duo Tennis have a new video out and it's very very cool. The video is for their latest release 'Mean Streets' from the upcoming deluxe version of their new album Ritual in Repeat, due to be released on May 12.
The video of 'Mean Streets' features a cowboy, a gaucho and a ranch owner out in the back yard having a dance off to a happy, poppy song. It looks so strange and surreal, it's cool.
As for the song, it's typical Tennis, who always sound like a British sugar pop band to me. Not that I'm complaining.
As for the track list for the deluxe version of Ritual in Repeat, it adds two other songs besides 'Mean Streets' on top of the original album and looks like this:
1. "Night Vision"
2. "Never Work For Free"
3. "Needle And A Knife"
4. "I'm Callin'"
5. "Bad Girls"
6. "Timothy"
7. "Viv Without The N"
8. "Wounded Heart"
9. "This Isn't My Song"
10. "Solar On The Rise"
11. "Meter & Line"
12. "Mean Streets"
13. "100 Lovers"
14. "Easter Island"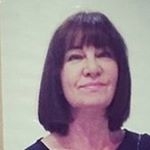 Latest posts by Michelle Topham
(see all)