Terrible 'Terryfolds' song from 'Rick and Morty' makes Billboard Hot Rock Songs chart
When a truly terrible song actually hits the Billboard Rock chart, you really have to wonder what's wrong with humanity. Or at least what's wrong with their music taste?
Case in point? The song 'Terryfold' (if song is what you can call it) from Seattle indie pop band Chaos Chaos and with vocals by Justin Roiland, the creator of Rick and Morty, and the voice of Morty.
I mean, seriously, this thing is garbage in music, lyrics and voice, sounding like something your 5-year-old would put together when he's in a silly mood. But it has still ended up on the Billboard Hot Rock Songs chart. Why?
Because 'Terryfold' was featured on the animated series Rick and Morty recently during the episode "Rest and Ricklaxation". It was also released as a single, and fans of the show apparently went wild over the song.
And what are Terryfolds?
Honestly, you probably don't want to know. (Google is your friend).
As for Rick and Morty, it is one of the best and funniest animated series to be released in eons. It has also had some awesome tracks featured in its now three seasons (Blonde Redhead's 'For The Damaged Coda', for instance), and it's kind of a shame many of them didn't get the recognition 'Terryfolds' is now getting.
Then again, if 'Terryfolds' brings in new fans to the not-as-popular-as-it-should-be animated series, then its Billboard chart popularity won't end up being a total outrage.
Now listen to 'Terryfold' in the video below if you like that sort of thing. Me? I've heard it once and, believe me, that was definitely enough.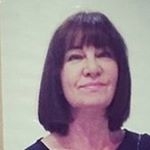 Latest posts by Michelle Topham
(see all)