If your kids don't know who Metallica is, the heavy metal band is about to release something that will show them. A Metallica children's book called The ABCs of Metallica, which will be hitting stores in November.
The book was co-written by Metallica and Howie Abrams, and illustrated by Michael "Kaves" McLeer, and it looks at the history of the world's most popular heavy metal band — from A to Z.
Metallica themselves say about the book:
Each letter of the alphabet highlights a moment along our journey from Garage Days to Master of Puppets to fun facts about us.
What a great introduction to an amazing band for the little kids.!
Although, let's face it, there will probably be quite a few adult Metallica fans grabbing this baby as well.
Some of the proceeds from The ABCs of Metallica will go to All Within My Hands, a charitable organization the band founded in early 2017 to help support local communities that support the band.
The organization has partnered with various large non-profits, and raises money that it then distributes to them to fund their services.
Partners include Feeding America (the band estimates they provide 30,000 meals for every live performance they give), and the American Association of Community Colleges.
With the latter, All Within My Hands provides scholarships for students that cannot afford to go to community college otherwise.
You can pre-order The ABCs of Metallica now for $18.99 for just the book, $34.99 for the book and a toddler's t-shirt, and $45.99 for the book and a men's t shirt. You can do that on Metallica's website.
I have to say, though, I wonder if Metallica got the idea for The ABC's of Metallica from this fan video?
If they did, though, let's just hope it's not quite as explicit. 🙂
Related reading: Listen to Ozzy Osbourne's 'Crazy Train' from 9-1-1 — this live performance of the song is amazing!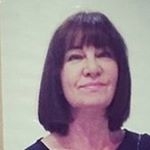 Latest posts by Michelle Topham
(see all)