Sometimes there are days where I think "Where have I been?" when I realize I have spent the last God knows how long not knowing about something much of the rest of the world already does. Today was one of those days. Because last night, a new friend sent me links to a band he likes. A band called Boyce Avenue. A band I'd heard of (they're big here in Asia) but, weirdly, a band I'd never actually heard.
After said friend (hereafter known as 'The Dude') had spammed me 900 links to various Boyce Avenue videos (okay, just four – he's a terrible spammer) and I'd listened to them, I then went and listened to a whole bunch more of their videos.
Because, Jesus, they have a lot (and, again, I spend 10 hours a day on YouTube – no, I'm not lying — so where have I been that I missed these?). And can I just say "Wow. Boyce Avenue is amazing".
Boyce Avenue, by the way and just in case you're as clueless as I formerly was, is a band made up of three brothers — Alejandro, Daniel, and Fabian Manzano.
The Manzano brothers started Boyce Avenue in 2004, and soon began uploading their acoustic covers of songs to their new YouTube channel. Their channel exploded soon after, as people found out how good they were, and it's now one of the most viewed channels on YouTube with almost seven million subscribers and 1.7 billion views. Yes, billion.
Since their small beginnings, Boyce Avenue has toured all over the world, and played at some of the world's biggest music festivals.
Even more interesting to me, however, a staunch supporter of indie bands, is Boyce Avenue has decided to eschew the rigid music world with its big record labels, rules and restrictions, left Universal Republic, the first record label they signed with, and instead have gone 'indie'.
They started their own record label in 2011, 3 Peace Records, where they released their first EP 'No Limits' early last year. They're currently working on a full album, complete with original songs.
To get a taste of Boyce Avenue, I'm giving you a couple of videos The Dude linked me to, as these I really like.
Boyce Avenue's cover of Tracy Chapman's 'Fast Car', a song I played over and over again on my radio show years ago, their cover of Sia and David Guetta's 'Titanium', and their version of a song that's one of my all time favorites, Christina Perri's 'A Thousand Years'.
As for where you can buy Boyce Avenue's music, yes, they are on iTunes.
Now, all that's left to say is "Thanks" to The Dude, and to tell you all to run off and listen to their music. Start with these three below and then hit their YouTube channel and go on a treasure hunt. Because treasure it is indeed.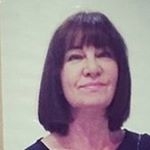 Latest posts by Michelle Topham
(see all)