The song Cory blasts in the car while Bradley looks on in this week's The Morning Show
The latest episode of the Apple Plus TV series The Morning Show, as expected, features some cool songs on its soundtrack this week — The Morning Show, Season 3, Episode 7, "Strict Scrutiny".
One of them was the classic Beach Boys song 'Kokomo', which was that song Cory blasted in the car while outside a house somewhere in the country.
Advertising
As Bradley looks on in amazement, with no idea what is going on, Cory turns it off, says "Okay" and they both head up to the house, which apparently belongs to his mother. Surprise, eh?
How long ago was The Beach Boys' 'Kokomo' released?
The American pop rock band The Beach Boys released 'Kokomo' back in July, 1988 as a single from their 26th studio album Still Cruisin' (yep, 26th), and from the hit film Cocktail starring Tom Cruise.
The song became a #1 hit in Australia, and the United States, as well as charted in 11 other countries including the UK, Sweden and the Netherlands.
Music critics, however, were generally not a fan of the song calling it "bland", "passion-free" and "insipid".
It then went on to be included on several critics' lists of 'Worst Songs of…".
Advertising
Come on, it's not that bad.
Luckily for The Beach Boys, the public didn't listen to the so-called "critics", hence the track's chart success.
Listen to The Beach Boys' 'Kokomo' from that scene on The Morning Show where Bradley is on her way to being introduced to Cory's mother in the song's official music video (which is terrible), and via the band's The Beach Boys compilation album on Spotify.
The new episode of The Morning Show is now streaming on Apple Plus TV.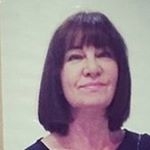 Latest posts by Michelle Topham
(see all)