The Black Angels 'Black Grease' was featured on True Detective last night during the closing credits (Season 2, Episode 6 – "Church in Ruins"), and I don't think I've heard a song that fits better over the end credits than this one. It's perfectly brilliant.
In case you're not familiar with The Black Angels (although you really should be, they're amazing), they are from Austin, Texas and are classified as a psychedelic rock band.
Related: Black Mountain's 'Set Us Free' played on True Detective
The band got together in 2004 and, since then, have released four studio albums and an EP. Their last album — Indigo Meadow — was released in 2013 on the Blue Horizon Ventures label. 'Black Grease' is from their 2005 four-track self-titled EP.
Now watch the official video for The Black Angels 'Black Grease' below. Isn't that just an awesome song?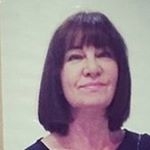 Latest posts by Michelle Topham
(see all)