Up until the release of two new singles earlier in the year, 'American rock band The Black Keys hadn't released any new music for a while. Five years, to be precise. Not since their 2014 album Turn Blue.
This week, though, The Black Keys are back again with the third single from their upcoming ninth album, and making fun of that absence with a new music video showing the duo in therapy.
Advertising
The music video is for new single 'Go', and shows the pair, aka Dan Auerbach and Patrick Carney, visiting a therapist to try and solve a problem. They are not talking to each other.
A problem because, like the therapist tells them, "You haven't spoken to each other in five years. And, according to your contract with Warner Bros., if you continue not to speak to each other, they retain the option to send you to the next level. Mediation. You do realize what that means, right? You're not gonna like it".
Next thing we know, the guys are heading off to Happy Trails — an Intentional Community and Spiritual Retreat — and all the peace and love they will hate.
"It was a challenging video, not only in the task of having Dan and Patrick act in almost every shot – but also in keeping a narrative that feels cinematic and funny at the same time. We tried to balance the two, relying on situational humour and the effortlessly cool vibe of the song, "said director Bryan Schlam.
Personally, I think they succeeded.
Advertising
Watch The Black Keys 'Go' video below. Their ninth studio album Let's Rock releases on June 28th.
They will be kicking off a new concert tour in support of the album in late September at the Life is Beautiful Festival in Las Vegas.
Check out their website for more details on dates and tickets.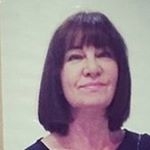 Latest posts by Michelle Topham
(see all)