The Breeders' Tiny Desk Concert is rough, disorganized and still brilliant
I knew I would love alternative rock band The Breeders Tiny Desk Concert from NPR Music when the opening screen of the video for it had the warning "Advisory: This Video Contains Explicit Language".
Come on, after all it is The Breeders. That's what you kind of expect, isn't it?
The Breeders' Tiny Desk Concert took place at NPR on April 16th, 2018, and had the four band members Kim Deal, sister Kelley Deal, Josephine Wiggs and Jim Macpherson performing three tracks — 'MetaGoth', 'All Nerve' and 'Off You'.
The abruptly ending 'All Nerve' is the strange but cool title track from The Breeders' recently released new album of the same name, 'MetaGoth' comes from the same album and, of course, 'Off You' is from their 2002 album Title TK.
The band itself has been forming, disbanding, re-forming, adding and losing members since 1989 when it was first founded by Kim Deal from Pixies and Throwing Muses' Tanya Donelly.
Deal herself is the only member of the band that has been in every variation. Then again, it has always been known as Kim Deal's band.
Nowadays, The Breeders are back together and have been most of the time since 2012 when they reformed for their Last Splash tour to commemorate that album's 20th anniversary. Since then, they have stayed together. A reality that culminated in the release of  their fifth album All Nerve in March of this year.
And, while The Breeders' Tiny Desk Concert may sound rough, a little disorganized and discordant, it is just such a lovely throwback to the early 1990s, which had The Breeders sounding like nobody and nothing else. Almost 30 years later and, thankfully, nothing has changed.
Watch The Breeders' Tiny Desk Concert in the video below. And do enjoy just how relaxed and ridiculously mellow they all seem to be.
Related: The Death Cab for Cutie Tiny Desk Concert is such a beautifully sparse performance, it's lovely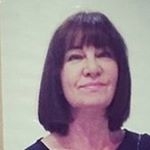 Latest posts by Michelle Topham
(see all)