There's an interesting cover of The Proclaimer's famous song 'I'm Gonna Be (500 Miles)' just gone up on the BBC's YouTube channel. The cover was performed by British band The Cadbury Sisters who, yes, are real sisters and, yes, are also related to the founders of one of the world's most famous chocolate makers.
The Cadbury Sisters cover of 'I'm Gonna Be (500 Miles)' was sung for the BBC's Quay Sessions, and is far different than the original. Less urgent, more melancholy and, this being The Cadbury Sisters, more lilting and ethereal and, of course, resplendent with their usual gorgeous harmonies.
You can listen to the entire two-hour concert this performance came from on BBC Radio Scotland for the next 29 days.
The Cadbury Sisters sing for the first hour with the fabulous Scottish singer-songwriter Aaron Wright performing for the second half.
During the concert, the sisters also sing 'Sarah', 'Drifting', 'Sleepless Nights' and 'Get the Feeling' from their EP Sarah released back in July this year. It's well worth a listen.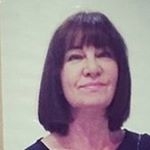 Latest posts by Michelle Topham
(see all)