The Chainsmokers 'Hope' Vevo live performance has rocking drums and gorgeous vocals
The Chainsmokers' hit single 'Hope' got a rich, rocking live Vevo performance release today. The performance featured Swedish singer songwriter Winona Oak, and was as sultry and cool as an electropop song can possibly be.
'Hope' itself is from The Chainsmokers second studio album Sick Boy. It was the second single from the album, and charted in an enormous number of countries, including the U.S., the UK and Australia and Canada.
Advertising
The live performance of 'Hope' was filmed with Vevo's usual slick production, with the EDM pop duo and Winona Oak in the round. Oak then left the circular stage to be filmed singing silhouetted against a lit backdrop. Vocals too are superb.
The Chainsmokers, aka Alex Pall and Drew Taggart, have become a massive success in the last couple of years. They hit the top of the U.S. chart with their debut album, were given a Grammy Award, two American music awards and various others as well.
In 2019 alone they are touring for much of the year, with various festival appearances planned, as well as a 41-city North American tour with the Aussie band 5 Seconds of Summer later in the year.
Last week, they also released two other live performances — 'Kills You Slowly' and 'Who Do You Love' — the latter in collaboration with 5 Seconds of Summer.
As for Winona Oak, she is relatively new on the scene, having only signed with a record label in October last year. At the moment, she is primarily known for her collabs of 'Hope' with The Chainsmokers and 'Beautiful' for Australian record producer Emoh Instead's music project What So Not.
Advertising
Oak released her first stand-alone single, a remake of Haim's 'Don't Save Me' in December, 2018, with an official music video. With just these three releases, she is already becoming known for her rich, sultry vocals and sensual air.
Watch The Chainsmokers 'Hope' Vevo live performance featuring Winona Oak below, and just hear what a rich sound her vocals add to that song.
You can also check out the official music video for 'Hope' below that.
Related Reading: The Chainsmokers' 'Beach House' is catchy, cool and obviously another hit song for the EDM pop duo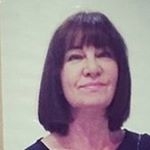 Latest posts by Michelle Topham
(see all)