Grammy Award-winning American DJ and production duo The Chainsmokers has just dropped the official music video for their new single 'Everybody Hates Me'.
The song is the third track the electro-pop pair has released this year, with 'Sick Boy' their first single of 2018 released in January, and 'You Owe Me' dropping in February.
Advertising
The 'Everybody Hates Me' music video was directed by Rory Kramer (Martin Garrix, Avicii, Justin Bieber and the 'Closer', Don't Let Me Down' and 'You Owe Me' videos for The Chainsmokers).
It has The Chainsmokers, aka Alex Pall and Andrew Taggart, driving in an open top Jeep, performing the song in a studio and then at a pool party where Taggart continues to sing the song underwater. So no, it's not that interesting but, as everything these two guys touch seems to turn into gold, expect it to go viral anyway.
Watch it below.
And, if you want to keep up with what The Chainsmokers are doing, The Chainsmokers — Memories documentary series is currently available to watch on Apple Music.
Related: The Chainsmokers 'The One' is a viral hit on YouTube
Advertising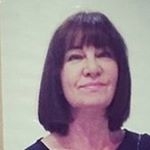 Latest posts by Michelle Topham
(see all)