The Chainsmokers new single 'The One' was released this week, and it has already gone viral on YouTube with almost eleven and a half million views and counting.
And I've gotta say I'm happy for the duo (Andrew Taggart and Alex Pall) as they had been releasing music for quite a while until they hit it really big last year with 'Closer', a collaboration with the amazing Halsey that even garnered a Grammy nomination.
Since then, just about everything these guys touch is turning to gold. Including this track.
'The One' is also a fair bit different than what The Chainsmokers normally produce. It's the third single from the pair's upcoming debut album  Memories…Do Not Open, due for release on April 7th, and is a much slower, more mellow and more introspective song than we are used to from them.
It was written about someone who is in a relationship, knows it must end, but does not want to be the one to do it.
And let's just say, if the success of just this audio video of The Chainsmokers 'The One' is anything to go by, it's looking very much like their debut album is going to be a massive hit.
The album is also already a best seller on major music sites and we still have five more days to go before release.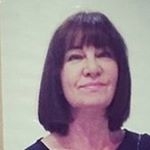 Latest posts by Michelle Topham
(see all)