One of the coolest and darkest alternative rock bands ever to exist is The Cranberries. Out of Ireland, they are fronted by Dolores O'Riordan, she of the angel on acid voice, and they produce some of the best soul snatching music on the planet. They also released one of the most iconic albums ever with their 1994 'No Need to Argue'.
A song from that album, The Cranberries classic 'Zombie', is my Repeat Rotation Video today. That's because it is a song I must have listened to several thousand times in the years since it was released, have never tired of it, and have found new meaning in it over and over again.
'Zombie' is also a song a band made up of high school kids I used to teach in Thailand played at a school concert once, and I have never heard teenagers who hadn't made much music together before sound like that. Or seen a girl, who was just a typical Thai high school girl, turn into a rock star in front of my eyes — and, yes, she did.
Because that's what that song, and Dolores O'Riordan's influence, can do to you.
So, listen to The Cranberries singing 'Zombie' in the video below. A video that currently has almost 215 million views on YouTube. Now that's a killer song. A song that can make someone show the person they are hiding, and a song that still resonates 20 years after it was released.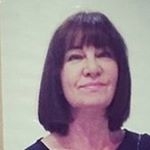 Latest posts by Michelle Topham
(see all)