It's difficult to choose any of The Cure's songs for a Repeat Rotation Video as just about everything they have ever produced is spectacular and, of course, Robert Smith's voice is incredible.
Case in point, the Cure video I did finally choose for my Repeat Rotation Video today, (after much consideration) — The Cure's 'Just Like Heaven'. It is the perfect song.
It's pure pop, it's even purer romance, and it's all kicked off by the perfect drums and fleshed out by a gorgeous descending guitar melody. And then there's Robert Smith. You know. A god. Love it. Love it. Love it.
Even before The Cure's 'Just Like Heaven' became my Repeat Rotation Video today, I've listened to the song tens of thousands of times over the last few decades and it affects me the way it always did every time.
It's also the song I think of more than any other when I remember the years I worked as a radio DJ. I must have played it a thousand times on-air, and heard it and danced to it a few thousand more off but, unlike many others, it never grew old or became annoying, trite or dull.
If you are one of the few people on the planet that hasn't heard The Cure's 'Just Like Heaven' before, you must. It's fabulous. If you're like me, and have always loved it, enjoy it one more time. Below.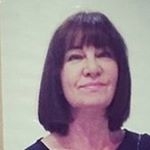 Latest posts by Michelle Topham
(see all)