The South Korea procedural drama The First Responders 2, Episode 7 aired last night on SBS to solid ratings as the Kim Rae Won, Son Ho Jun, and Gong Seung Yeon-led drama speeds towards its finale.
With just five episodes left to air, The First Responders, Episode 7 grabbed 6.2 percent of the nationwide audience, which is just about the same as the drama's previous episode's rating (6.1 percent).
In Seoul, the action drama earned an even higher 6.5 percent of the audience, which is half a percent higher than Episode 6's rating in the city.
And, while The First Responders 2 has never managed to earn the high single digit ratings Season 1 took for granted, it has still grabbed very solid ratings throughout.
Something the cast and crew should be happy about.
The First Responders 2 and international viewers
Even with the tragic death early on in the series, international viewers still seem to be enjoying The First Responders 2.
At least if their personal ratings on various sites are anything to go by.
For instance, the 5,314 international viewers watching The First Responders 2 and commenting about the show via My Drama List are still rating the drama an 8.2 out of 10.
Comments about the latest episode too are mainly positive.
Stupidly, however, IMDB pushes the ratings of both seasons together, so with their current 7.9 out of 10 rating, it is impossible to know if that is for Season 1, Season 2 or a combination.
The next episode of The First Responders 2 will air later on tonight on SBS TV, with Disney Plus streaming it for some international viewers.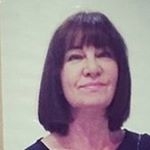 Latest posts by Michelle Topham
(see all)