The ongoing South Korean drama The Good Bad Mother, Episode 10 aired on JTBC last night with a rating of almost treble that of its first episode.
The just-released ratings from Nielsen Korea show The Good Bad Mother, Episode 10 earned 9.95 percent nationwide last night, with an even higher 10.55 percent in Seoul.
With the first episode of the family drama only earning a 3.58 percent of the audience, that means Episode 10 was close to earning almost treble its original audience.
A trend that is likely to continue as, with only four episodes still to air, the Ra Mi Ran-led drama heads towards its series finale.
Why did The Good Bad Mother, Episode 10 earn such high ratings?
While, of course, any commentary on the ongoing success of The Good Bad Mother is pure speculation, there are several factors working in its favor.
First, The Good Bad Mother is airing on JTBC, a network whose dramas often tend to do well.
Second, the buzz about the comedy drama is not only intense in South Korea where several media outlets have written stories about it, but also overseas as the drama is the #4 most watched Non-English series on Netflix at the moment.
The Good Bad Mother is also being rated exceptionally high all over the Internet, with users praising the lead actors' performances, the plot, the writing and even the music used on its soundtrack.
Ratings internationally, which also leak back to Korean audiences, show the drama is rated extremely high by international viewers with even My Drama List, where viewers are often critical of k-dramas, rating the show an exceptionally high 8.7 out of 10.
It will be interesting to see if international viewers stick with the drama and continue to rate it as high, however, as comments about Episode 10 are mostly negative, with most hating Jin Young Soon (played Ra Mi Ran) pushing marriage on her son, Choi Kang Ho (Lee Do Hyun), considering his mental age is still that of a 7-year-old (creepy and weird AF, in my opinion).
The Good Bad Mother airs on JTBC in South Korea every Wednesday and Thursday at 22:30 (KST). 
With four more episodes still to go, the next one premieres on Wednesday, May 31st.
Outside Korea, you can watch the drama via Netflix.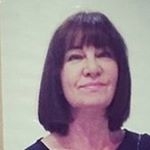 Latest posts by Michelle Topham
(see all)