The Ahn Eun Jin-led Korean drama The Good Bad Mother, Episode 12 hit its highest ratings ever last night in South Korea, with Nielsen Korea reporting an almost 1 percent jump in ratings from its previous episode nationwide.
Those ratings show The Good Bad Mother, Episode 12 earning 10.99 percent of the audience share, placing the family drama in the #1 spot for the night.
That rating is up from the previous episode's 10.25 percent rating, for a 0.74 percent increase.
In Seoul, the drama performed dramatically higher, with The Good Bad Mother, Episode 12 capturing 12.33 percent of the audience in the nation's capital.
Those ratings are a huge 1.69 percent higher than the drama's ratings for its eleventh episode.
With only two episodes to air before the drama ends its 14-episode run, and The Good Bad Mother having been dramatically increasing its ratings every episode since Episode 7, it is likely its final two episodes will see even higher record ratings as well.
International audiences watching The Good Bad Mother, Episode 12
International audiences who watched Episode 12 of The Good Bad Mother also seem to be as loyal to and as happy with the drama as they were from its first episode.
On My Drama List, The Good Bad Mother is still earning an 8.7 out of 10 rating after Episode 12 aired, with commentators saying everything from they expect the three main leads to earn drama award nominations for their performances, to thinking Episode 12 is the best episode of the drama yet.
With over 15,000 people who use that site currently watching the drama, that the drama is still earning an 8.7 out of 10 is very unusual.
The final two episodes of The Good Bad Mother will air next week — June 7th and June 8th — via JTBC, with Netflix streaming the episodes for international viewers. (You can watch The Good Bad Mother, Episode 12 via the streaming platform now if you missed it)
The Good Bad Mother stars Ra Mi Ran, Lee Do Hyun and Ahn Eun Jin.
If you have not yet started watching it, you should, as it is one of the best K-dramas currently airing.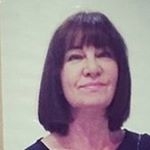 Latest posts by Michelle Topham
(see all)