The Imagine Dragons performance of 'Thunder' on 'Ellen' is so much fun to watch
Rock band Imagine Dragons showed up on The Ellen DeGeneres Show on November 15th to perform their latest single 'Thunder'.
And, while you can bank on the band's performance being so much fun to watch, I did not showcase it here on Leo Sigh at the time, as Ellen has a habit of deleting videos of live music performances from her YouTube channel a few weeks after uploading them.
To me, that is not fair to Leo Sigh readers to have to come to a page where a video is now missing, so I rarely showcase music performances from TV shows anymore.
But, when Imagine Dragons uploads their performance of 'Thunder' on Ellen to their own YouTube channel, then it is something I am thrilled to showcase, as bands rarely delete videos of their own live performances.
The Imagine Dragons performance on Ellen was part of a repeat appearance on the show, as they showed up to play 'Believer' just back in September. Needless to say, it's pretty obvious Ellen is a huge fan of the band.
Watch the band's 'Thunder' performance in the video below, and bank on enjoying just how much they enjoy doing it.
The track is from the band's third studio album Evolve, which hit the number 1 spot on the Billboard Top Rock Albums chart, as well as made number 1 in Norway, Finland, Switzerland, the Czech Republic and Canada. The song itself made it to number 4 on the Billboard Hot 100 chart.
Related: Watch Imagine Dragons having a great time performing 'Thunder' live on Good Morning America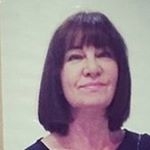 Latest posts by Michelle Topham
(see all)