The Innocence Mission is an alternative rock band that's been in existence for decades. I used to play music from their first two albums on my radio show back in the early 1990s and, God, did I love their music. So beautiful. So ethereal. So lovely. Music that really touched your soul.
So today, I tried to choose a track from The Innocence Mission's second album 'Umbrella' to play as a Repeat Rotation Video and, let me tell you, it took me over an hour. The problem? Every single track on the album is so beautiful, it was difficult to choose.
Finally, I settled on the sixth track on the album – 'Now in This Hush' – and that was because I love the lyrics of this song so much.
O bless me.
Now I seem to come apart,
to sink
inside this overwhelming, What can I do?
What have I made of all of these new days?
And forgive my despair.
Where is color this hour?
Where is music this hour?
Are they still going on somewhere?
But where now, in this hush?
Where are words in this hush?
And what am I?
The Innocence Mission, by the way, are a husband and wife duo called Karen and Don Peris. Karen writes most of their songs.
On the first two albums, including this track 'Now in This Hush', the band also included Mike Bitts playing bass guitar and Steve Brown on drums. They added a beautiful sound to the groups' music, making it so much more layered than what they produced on later albums.
Listen to 'Now in This Hush' below and let me know what you think in the comments. Me? I could listen to this track for days.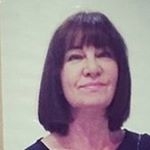 Latest posts by Michelle Topham
(see all)