The James Blunt 'Courtney's Song' music video is as simple and beautiful as the track
British singer songwriter James Blunt wrote a song for the late American actress Carrie Fisher called 'Courtney's Song'. It was played at the memorial service for Fisher and her mother Debbie Reynolds, who died the day after Fisher from grief, and is a song that is so powerfully touching because of its simplicity.
The song also appears as a bonus track on Blunt's album The Afterlove — Extended Version.
And simplicity seems to be a theme running through much of Blunt's The Afterlove, with his last lyrics video release for 'Time Of Our Lives' equally as powerful and equally as simple.
Continuing on with that theme then, James Blunt released the music video for 'Courtney's Song' today, and it is as simple and beautiful as his song — with nothing but shots of empty rooms, a woman sitting alone, and a man by himself in a desolate autumn countryside. Images that express just how devastating it is when we lose someone.
Watch Blunt's video for 'Courtney's Song' below.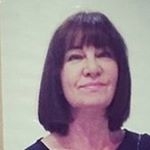 Latest posts by Michelle Topham
(see all)