The Jayhawks are just about my favorite American alternative country band, because their songs are always so melodious and pretty. And because lead singer Gary Louris' vocals are of the type that quickly hit your soul.
So, as soon as I heard NPR had recorded another Tiny Desk Concert, this time with The Jayhawks, I was on it. Because, come on, getting a chance to see The Jayhawks playing a relaxed, mini concert in such an intiimate setting is wonderful.
And, of course, the band did not disappoint, playing four tracks from their new album Paging Mr. Proust — 'Quiet Corners & Empty Spaces', 'Lovers Of The Sun', 'Leaving The Monsters Behind' and 'Comeback Kids'. An album that is one of the best of the year, when it comes to country music.
Watch The Jayhawks give their own Tiny Desk Concert at the NPR offices in the video below. And, as someone also said in the comments below the YouTube video, the mix on this concert is so fabulous (listen to it on headphones), it is definitely downloadable and play over and over again material.
And by the way, if you like what you hear, do pick up Paging Mr. Proust. It is a gorgeous, gorgeous album.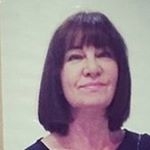 Latest posts by Michelle Topham
(see all)