Although the airing of the first episode of the new K-drama The Killing Vote was delayed by over an hour in South Korea last night due to news about Typhoon Khanun, and the planned second episode was never shown, the crime drama still managed to premiere to very solid ratings.
According to Nielsen Korea, The Killing Vote, Episode 1 earned 4.1 percent of the audience share both nationwide and in Seoul.
It will be interesting then to see if the drama's ratings increases next week, once it airs in its correct time slot.
What is The Killing Vote?
The Killing Vote is based on a popular webtoon and follows a mysterious figure known as Gaetal, who conducts surveys via text message to decide whether to put certain vicious criminals to death.
Then murders them based on the results.
The crime drama stars Park Hae Jin, Park Sung Woong, and Lim Ji Yeon, and airs on SBS TV every Thursday at 21:00 (KST).
Yes, unfortunately, The Killing Vote is only scheduled to air once a week, which will likely damage its ratings going forward as viewers are used to being able to watch at least two episodes of a K-drama every week.
Surprisingly too, while many international viewers via My Drama List are complaining about the 'one episode a week' scenario, the drama is also low-rated so far, with just a 7.9 out of 10 rating.
Surprising as, even though it is annoying to have to wait a week for each new episode, Episode 1 was well-written, gripping and very well acted.
Watch The Killing Vote trailer below, and look out for the second episode via SBS TV next Thursday and on Amazon Prime Video in some locations.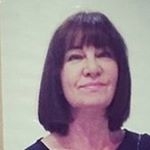 Latest posts by Michelle Topham
(see all)